Case Studies
Meeting the Challenges of Diverse Organizations
Our custom financial literacy solutions are trusted by a wide variety of leading organizations, ranging from the Association of American Medical Colleges to PNC Bank. Other clients are found in the advocacy, lending, financial counseling, and higher education industries.
Could a fully integrated solution benefit your constituents?
The College Foundation of North Carolina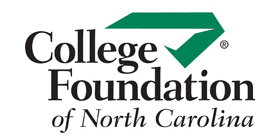 The College Foundation of North Carolina (CFNC), a free service of the State of North Carolina, helps students plan, apply and pay for college. Since 2008, Decision Partners has provided a number of online financial education courses that are integrated into the CFNC.org website. Each course is tailored to the financial needs of particular audiences, including both high school and college students. In 2011, we launched Advanced Money Management, a program designed for the needs of community college students, with the backing of the State Treasurer and Community College System.
In all, six Decision Partners courses are seamlessly integrated into the CFNC.org user experience. CFNC chose to make courses available only to registered CFNC.org users, so students must log in to their CFNC account before accessing their financial education account. Students have access to a fully-integrated "My Money" page, from which they can revisit their courses, track their spending, and explore an extensive library of interactive exercises and financial education content.
While the core financial literacy curriculum developed by Decision Partners remained unchanged, CFNC chose to integrate additional content and tailor the course experience to the resources available to students in North Carolina. For example, community college students at select institutions are offered personalized financial counseling through partnerships with local organizations. Decision Partners customizes the list of counseling organizations based on the location of each student.
After production was complete, CFNC worked with Decision Partners to create several best-in-class financial literacy courses that felt like "CFNC" courses to staff and to users. And rather than spending months and hundreds of thousands of dollars developing a quality multimedia project from scratch, they were live in less than 90 days and for a fraction of the cost of developing and hosting an in-house project.