Our Mission
Making a Difference Through Financial Education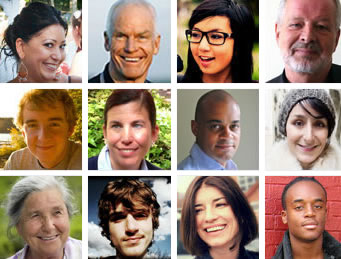 From deciding how much to borrow for college to how much to save for retirement, Americans have more financial choices than ever. Individuals are expected to play a direct role in choosing their financial futures, but whether these choices are empowering or self-defeating is not just a test of each person; it's also a test of the institutions serving them.
We help colleges, universities, credit unions, TRIO programs, nonprofits, and national organizations transform everyday services into teachable moments for financial education. From helping borrowers make the best choice when buying a car to helping first-year students manage the financial transition to college, our technology enables any organization to offer highly relevant financial education when their constituents need it most. It's simple - when people make smart financial decisions, they're more successful. And more successful people are better students, members, customers, and employees.
Since 2004, Decision Partners has pioneered the field of online financial literacy education. From creating the nation's first online financial literacy course to integrating the latest insights from behavioral economics into our platform, we continually challenge ourselves to inspire financial engagement among an ever growing audience of members.
To us, financial literacy education is nothing less than a tool for transforming lives. Our goal is to continue to exceed the expectations of our partners and their constituents, ensuring that every individual learns the financial decision-making skills they need to successfully navigate life in the 21st century.
To learn more about bringing one of our services to your organization, please contact us.