Data and Reporting
Measure Learning and Member Engagement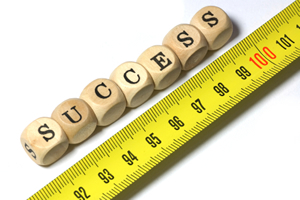 MoneyEdu works to engage members with a rich, personalized experience that transforms financial "information" into true "education." Like any serious education tool, assessment and reporting are the cornerstone of our platform. With MoneyEdu, you'll always be able to see the results of your financial education efforts.
MoneyEdu approaches assessment in two ways, including both aggregate and member-specific data reporting. Whether you need to know how successful an outreach program may have been in encouraging participation or what questions a borrower missed when completing a course related to a loan, the metrics you need are just a few clicks away - all while absolutely protecting the confidentiality of each member's personal information.
See MoneyEdu's data and reporting tools for yourself.
Highlights of MoneyEdu's reporting tools include:
Graphical Reports
Measure aggregate financial knowledge, attitudes, behaviors, and self-reported learning gains.
Track Success
Track usage by branch, outreach program, or any other type of implementation.
Member Data
Member-specific reporting means you can verify course completion and grades.
Course participation data can be exported as an Excel file for easy integration with other systems or as PDF documents for easy sharing within your credit union. Our complete suite of reporting tools means you're never more than a couple of clicks from the data you need.
Financial Coaching Options
For credit unions that offer personalized financial coaching, MoneyEdu makes your sessions more efficient with a complete suite of data sharing and member relationship management tools. If enabled, your MoneyEdu system could include:
Opt-in content sharing, including budgets, financial goals, course notebooks, and personalized feedback with a financial counselor.
Secure site-based messaging for the review of coursework or to set up in-person meetings.

A full-featured relationship management tool that tracks scheduling, meeting notes, and next steps with each member.
Whether you choose to offer personal counseling online, over the phone, or in person, the surveys and coursework completed on MoneyEdu enhance the counseling process by collecting financial knowledge, attitudes, and behaviors that would typically take hours to discover through in-person interviews. The ability to review coursework, including missed quiz questions, helps counselors focus on specific learning needs during each counseling session.
It's never been easier to build stronger relationships through financial education.